Watch Video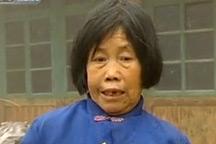 Play Video
In Hunan Province, the lives of more than three million people have been affected by the worst floods in decades. Economic losses now stand at a staggering 800 million yuan. CCTV reporter, Wang Guan, traveled to one of the area's worst-hit towns and filed this report.
Liu Guiying, villager of Wentian township, said, "Village officials were striking gongs door by door to warn us that a flood was coming, and asking us to flee right away. So I did. The moment I stepped out, I saw something that astonished me."
Su Chunyou, Party Secretary of Wentian Township, said, "The whole area next to me was totally submerged in water when the flood struck. We immediately mobilized villagers to launch a Make One Help One campaign. Many came out to dig ditches to channel water and fill the marsh with stones. Their relatives, and even their children working in big cities, came back to help."
Editor:Zhang Ning |Source: CCTV.com