Watch Video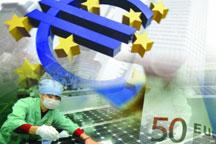 Play Video
For more analysis of the Euro, joining us now is our Current Affairs Commentator Dr. Gao Zhikai. Thanks for your time, Dr. Gao.
Q1:
The euro has hit a new low. Can you give us a brief insight into the euro's performance? What is the reason behind this?
Q2:
We know that EU financial ministers will discuss the EU debt crisis in Brussels on Tuesday. Can the EU ride out the crisis? We also notice that German chancellor Angela Merkel says the 750 billion euros in funds cannot solve the root cause of the Euro crisis. What's your point of view there?
Q3:
If the EU's 750 billion euro bailout funds are put in place, will this help stabilize the markets? How will it affect Asia?
Editor:Zheng Limin |Source: CCTV.com