Watch Video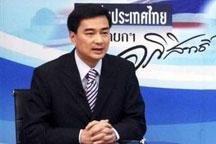 Play Video
After launching, a massive assault to clear Red Shirt protestors on Wednesday, the Thai army has gained control of central Bangkok. The crackdown forced anti-government protest leaders to surrender.
With the army now occupying the heart of the Red Shirts' encampment, the government imposed an overnight curfew on the capital and other provinces.
Clashes between Red Shirt protestors and government troops reached a boiling point on Wednesday.
Hundreds of soldiers fired live ammunition to disperse the crowd, prompting return fire from Red Shirts.
Bullets flew overhead and several grenades exploded.
Six people were killed and about 60 were wounded in the fighting.
By the afternoon, seven top Red Shirt leaders surrendered to authorities, saying they could no longer watch their supporters being killed.
Defeated and enraged protestors allegedly set fire to at least 27 buildings, including the Thai Stock Exchange and shot at firefighters.
Sporadic clashes between troops and protesters continued into the night.
The Thai government extended an overnight curfew in Bangkok to 24 provinces, nearly one third of the nation's total.
Prime Minister Abhisit Vejjajiva addressed his nation on Wednesday, saying the government would restore peace and order to the country SOON.
Abhisit Vejjajiva, Thai Prime Minister, said, "We are continuing our operation. To make it effective we have had to impose a curfew. This might cause problems for people who plan to travel but it's necessary and I ask for the cooperation of the people who want to see peace in the country."
The Thai government has put medical and disaster rescue teams on standby as troops continue with operations into the night.
Sources say Bangkok turned quiet soon after the curfew began.
But there were also reports of skirmishes in darkened streets.
Analysts say it is still hard to predict whether the sporadic rioting was a final flurry of anti-government actions or the start of more intense, widespread fighting.
Related stories