Watch Video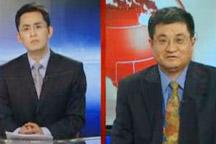 Play Video
China's trade surplus is falling, and moving towards trade balance. Chinese commerce Minister Chen Deming told the media, during today's Strategoc and Economic Dialogue, that China will continue to implement policies to stabilize exports and imports which will be beneficial to a more balanced trade this year.
China is concerned about the European sovereign debt crisis and is monitoring development in the euro zone. Still Chen says he hopes and believes that euro zone countries can overcome the crisis.
He pointed out that the impact of the EU debt crisis won't be "too big" globally. Although it will affect some of China's exports.
Editor:Yang Jie |Source: CCTV.com