Watch Video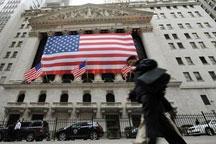 Play Video
US payroll gains in May, increased for a fifth straight month, hitting their highest level in more than a decade. Despite the encouraging signs, analysts warn that the country's labor market is STILL not as healthy as hoped.
Job hunter Victor Encarnacio knows the realities of the current job market all too well. Things are improving -but it's still tough out there.
Victor Encarnacio, Job hunter, said, "Some of my experiences have been that I don't get a call back or that I interview but there is also 10 other people interviewing with you."
Encarnacio,unemployed for three months,is applying for financial analyst positions on his own and through temporary staffing and outplacement firm Adecco.
Tig Gilliam, CEO Adecco Group North America
Tig Gilliam, CEO of Adecco Group North America, said, "Employers are still coming to us adding additional temporary and contract workers and they are doing so at a faster rate than they were last month,that's now increased not only in the industrial skill sets which are usually an early recovery area but now into IT and into finance and accounting so that still suggests underlying strength.I will say clients continue to be cautious about adding permanent employees."
A glimpse of the latest jobs report backs that up.
U.S. payrolls added 431,000 jobs in May,but 411,000 were government hires for temporary census jobs.
Meantime,private hiring slowed sharply as employers increased current employees' hours, instead of adding new workers.A sign the economic recovery is still shaky.
A separate government survey shows the unemployment rate fell to 9.7% from 9.9% in April, but many economists expect that to increase when the census jobs end.
Edmund Phelps, Nobel Prize Winning Economist, said, "I thought it was interesting that the services sector is very weak,this seems like a weakly driven export type boom, that's pretty good for manufacturing but I don't see much pickup investment activity."
Certainly not good news for job hunters,such as Encarnacio, who are waiting for a stronger economy, and more importantly,a paycheck.
Editor:Zheng Limin |Source: CCTV.com