Watch Video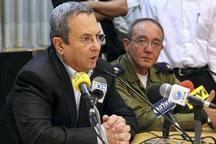 Play Video
Later that day, the Israeli government said, it will conduct its OWN investigation into the raid on Gaza-bound aid ships and examine ways to minimize frictions in carrying out its blockade of the Hamas-ruled coastal territory.
Ehud Barak, Israeli Defense Minster, said, "We intend to start an investigation of the events in a way that will on the one hand express our position and to examine two questions: has Israel imposed this blockade in accordance with international law or not? And secondly, was the operation carried out in accordance with international law?
The government's investigation, will be in addition to, a separate military investigation. Israeli soldiers will not be interviewed during the probe.
However, the Israeli government says it'll discuss operational improvements, diplomatic methods, decision making and additional ways to achieve its goals of the blockade.
Editor:Zhang Pengfei |Source: CCTV.com