Watch Video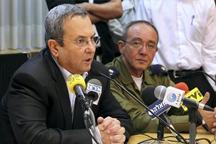 Play Video
Israel is to investigate the deadly raid on a Gaza aid flotilla and examine ways to minimize friction in carrying out its blockade of the Hamas-ruled coastal territory.
Ehud Barak, Israeli Defence Minister, said, "We intend to start an investigation of the events in a way that will permit us to express our position and to examine two questions: has Israel imposed this blockade in accordance with international law or not, and the second thing, was the way the operation was carried out meet with the standards of international law?"
Israel said its troops used lethal force in self-defense after they were set upon by pro-Palestinian activists wielding clubs and knives. The U.N. Security Council, in a formal statement last week, called for an impartial inquiry into the Israeli naval interception.
Related stories