Watch Video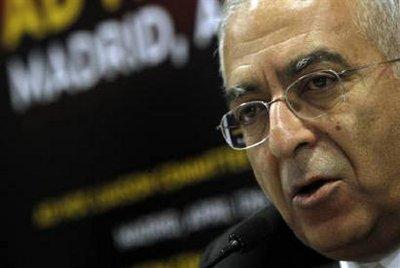 Play Video
Israel has made its first concession to quell international criticism of its deadly raids on Gaza-bound aid ships last week. The country has allowed some previously banned food items into the Gaza Strip. However, Palestinians says the gesture isn't significant enough to ease a 3-year blockade of the territory. Matt East has the story
Palestinian Prime Minister Salam Fayyad said he was pleased with the international community's widespread condemnation of the Gaza blockade and hoped it would help lift it.
He said, "We believe that this consensus internationally on the need for the siege to be lifted should be definitely taken advantage of speedily to bring to an end the siege which has been there for a very long period of time with all the misery for our people that resulted from it."
This week, Israel decided to allow some previously banned food items into the Gaza Strip.
Palestinian liaison official Raed Fattouh, who coordinates the flow of goods into Gaza, says some products have already entered Gaza, and others would cross in the coming days.
Related stories