Watch Video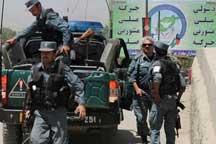 Play Video
Three Taliban militants have been killed and 33 bystanders wounded in the latest violence between the Taliban and security forces in Western Afghanistan.
Dozens of injured women and children were rushed to the local hospital on Sunday morning. Most of them had wounds from explosions.
The provincial government says the fighting occurred after local residents complained that insurgents were demanding taxes from farmers as they harvested their crops.
It says after a civilian was killed, residents then requested help from Afghan security forces who attacked and killed the militants. But, a tribal leader from the district, gave a different account.
He says after a private dispute, one of the parties requested assistance from security forces, claiming that they were under attack from Taliban insurgents.
Editor:Zhang Pengfei |Source: CCTV.com