Watch Video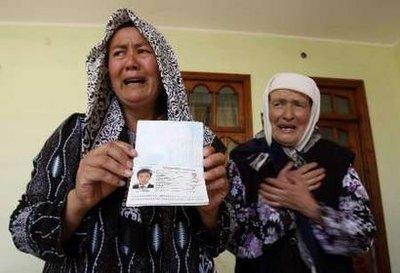 Play Video
At least two people have been killed and 23 others injured in fresh clashes in southern Kyrgyzstan. The violence occurred near the restive city of Osh, during raids by Kyrgyz troops to confiscate illegal weapons and find hostages.
Kyrgyz security forces conducted security sweeps in villages in the county's south near Osh, to arrest those guilty for last week's ethnic clashes between Kyrgyz and Uzbeks.
Zamir Sadykov, Osh Police Spokesman, said, "Currently in several districts of Osh where a curfew has been declared, special raids are being carried out to clear the area. The goal of these measures is to find out if there are hostages, and to confiscate illegal weapons. To my knowledge in the village of Nariman, several weapons and ammunition stocks were confiscated."
Earlier, the Kyrgyz interim government decided to extend a state of emergency in Osh and other areas to June 25th.
Government forces have started to clear barricades in the south, which were set up by local residents in self defense during the unrest.
Meanwhile, the military and police have beefed up security in the Kyrgyz capital, Bishkek ahead of a referendum on a draft constitution scheduled for June 27th.
The ethnic clashes broke out on June 10th, in the country's south. The violence has killed more than 200 people, destroyed entire neighborhoods, and sent 400,000 people fleeing to the border.
Editor:Zhang Jingya |Source: CCTV.com