Watch Video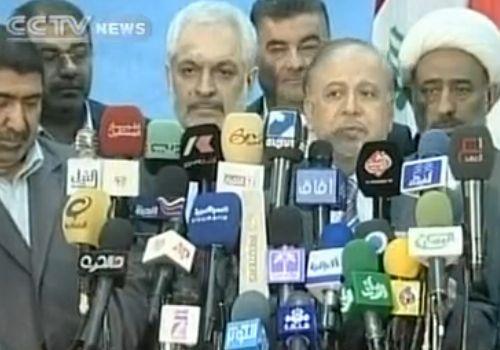 Play Video
Iraq's political process is facing more uncertainty, after former Prime Minister Ayad Allawi, claimed that he had received warnings about an assassination attempt.
His secular, Al-Iraqi Alliance won the most seats in the parliamentary elections. The country continues to witness a political deadlock as parties disagree on who will be the country's next Prime Minister.
Iraqi politicians are eager to put together a national program to speed the formation of the new government. The rival political blocs have held what seems like countless meetings and discussions. A new alliance emerged after the parliamentary elections, "The National Coalition" that includes the State of Law Alliance, led by Prime Minister Noori Al-Malki and the Iraqi National Alliance, led by Ibrahim Al-Jaafary. But the main 2 blocs still can't agree on who should be the next Prime Minister.BAQI NAQED NAJI filed this report from Baghdad.
Qasim Al-Bedhani, MP, State of Law Alliance, said, "There are restrictions on the post of the Prime Minister. We are rejecting them, because this post is under the law and constitution, and there is no way to change those mechanisms through political transactions. The Prime Minister must have complete authority to run the country, and so far, we at the State of Law Alliance are sticking to our only candidate, Al-Malki."