Watch Video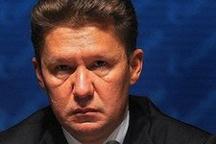 Play Video
The latest round of a gas row between Russia and Belarus over unresolved debt issues has escalated further. In Minsk, Belarusian President, Alexander Lukashenko told visiting Russian Foreign Minister Sergei Lavrov Tuesday, he'd ordered the closure of gas flows to Europe via Belarus, until Gazprom pays its debt for the transit.
According to the Belarusian leader, Gazprom owes his country 260 million U.S. dollars for transit fees to Europe.
But Belarus owes Gazprom 190 million dollars because of differences between gas prices it has paid and the original price agreed in the contract.
Earlier, Belarus offered to pay back the debt with machinery, equipment and other goods. But Russia rejected the suggestion, saying Gazprom would only receive payments in hard currency.
Gazprom has assured EU customers that gas will be delivered.
He said, "We have prepared a contingency plan in case the Belarusian side decides to breach its commitments and encroach on the gas transited through Belarus and destined for European consumers. Therefore we will do everything possible and impossible not to let European consumers suffer."
Russia is the world's largest energy exporter. It supplies Europe with one quarter of its gas needs, with four fifths of that energy going via Ukraine and one fifth through Belarus.
The European Commission Spokesperson in charge of Foreign Affairs says he expects that gas flows to the European Union will not be affected.
He said, "We continue to monitor the situation and are in close contact with the Russian Federation and the Belarus on this. We expect that gas flows to the European Union will not be affected and we expect that contractual obligations will be fulfilled."
However, Jerzy Buzek, the president of the European Parliament confirmed that EU countries have been affected by the gas row between Russia and Belarus.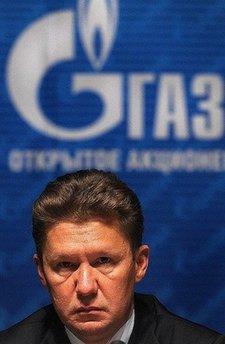 CEO of Russian gas giant Gazprom
Alexei Miller attends the Gazprom
annual meeting in Moscow on in 2009.
A new gas standoff that could worry
Europe loomed Friday between Russia
and an ex-Soviet state after Russian
gas giant Gazprom moved closer to
cutting exports supplies to Belarus.
(AFP/File/Alexander Nemenov)
Editor:Zhang Jingya |Source: CCTV.com