Watch Video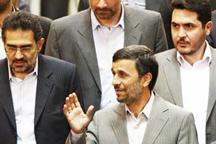 Play Video
The head of the UN's nuclear watchdog has confirmed Tehran's decision to bar two nuclear inspectors from entering the country. The ban comes after Iran was hit by UN sanctions less than two weeks ago over its disputed nuclear program.
The IAEA received notice from the Iranian foreign ministry, saying the two inspectors were banned because they had leaked "false" information about Iran's disputed nuclear program.
Yukiya Amano, IAEA Director-General, said, "We have been notified quite recently, by Iran, that in a technical term we call it de-resignated, but in fact rejected two inspectors that went to Iran and reported the existence of pyroprocessing, rejection of two inspectors."
On Tuesday, an Iranian Foreign Ministry Spokesman said that requesting the replacement of IAEA inspectors, was one of Iran's rights.
He said, "Objections doesn't mean that we are against inspections. We are still committed to having cooperation with different sections of the IAEA within the framework of the Agency. Requesting a replacement of inspectors is part of our rights."
The IAEA report in question stated that in January, Iran announced it had conducted certain experiments to purify uranium. Iran then denied the experiments had taken place a few months later.
When the inspectors in May visited a Nuclear Research Laboratory in Tehran, they said the equipment which was used to conduct high temperature pyro-processing experiments had been removed.
Iran, however, maintained in June there were no such experiments and no equipment was removed and has called the IAEA report "false with the purpose of influencing public opinion."
The UN Security Council slapped a fourth set of sanctions on Iran earlier this month over its nuclear program. The move followed Iran's refusal to halt uranium enrichment.
Related stories
Editor:Zhang Jingya |Source: CCTV.com