Watch Video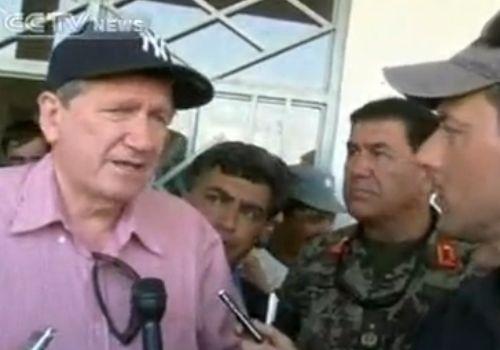 Play Video
The US special envoy for Afghanistan and Pakistan, Richard Holbrooke, has visited US troops and the Governor of Helmand province in Marjah, Afghanistan.
Holbrooke met with US soldiers at one of the bases in Marjah. Reports of gunfire could be heard as his helicopter tried to land. Later, officials said three suicide bombers had been killed when their explosives detonated prematurely.
They had been hiding in a shop near where Holbrooke's meeting was taking place. The envoy said despite the incident, no conclusions should be drawn as to the success or failure of the US-led military surge.
He said, "I don't think that you can draw a national conclusion from what happens Marjah as simply as that. It's a complicated situation. Marjah is one of the leading tests of the concept, but there are many others.
We came here because it's the most discussed and most reported on area, but I will not draw a national conclusion from a single location with a unique set of characteristics."
Related stories
Editor:Zhang Jingya |Source: CCTV.com