Watch Video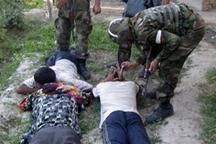 Play Video
The city of Osh is mourning the victims of the violence. Compounding the tragedy so many cannot be identified.
Kyrgyzstan's southern city of Osh on Tuesday buried dozens of people killed in ethnic violence.
Groups of men dug graves on the outskirts of the city as soldiers unloaded body bags carrying the remains of 33 victims.
The bodies had been kept at a local morgue for ten days without anybody being able to identify them.
Ibrahim Narbaiyev, Medical Expertise Dept. of Osh Court, said, "We took the necessary tests and if someone lost family or friends, they can find them on our list. We have a complete total and photographs and also they (the missing person) can be identified by their clothes."
The health ministry says 208 people were killed in the clashes between Kyrgyz and Uzbeks.
But interim government leader Roza Otunbayeva has said the real number could be ten times higher.
The clashes also sent some 400,000 refugees fleeing to the border with Uzbekistan.
The UN says an estimated 1 million people have been affected.