Watch Video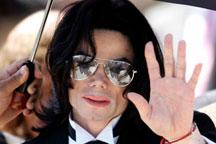 Play Video
Friday marks the one-year anniversary of the death of the Michael Jackson. Many celebrities in the music industry have struggled to come to grips that a year has passed since the King of Pop died.
Billy Joel, Musician, said, "Has it been a year already? That was a year ago? No, it doesn't feel like a year, it feels like it just happened."
Estelle Singer, said, "No, I'm not believing it, I'm not buying it, he's still here, he's hiding somewhere, I don't care. I'm waiting for 'This is It' to happen. I can't believe it, I watched the tour documentary and still like, no, it doesn't make sense. It's sad, but it's good he's being recognized, anyhow."
Crystal Bowersox, Singer, said, "I think that Michael was a gentle and pure soul. He was whole heatedly an amazing person as well as a genius musically and what he did for the world of music is just rare and I don't think we'll come across that again soon, you know. He's the King of Pop for a reason and what he left behind for music is just immeasurable."
Usher, Singer, said, "Passionate. Passionate about his work, passionate about his view of life. I think that his contribution to the music industry and then even allowing it to pan over to philanthropy was a standard set for what artists do when they reach that point in their careers."
Related stories
Editor:Zhang Pengfei |Source: CCTV.com