Watch Video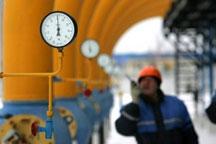 Play Video
A major gas dispute continues in Europe, as Russian fuel giant Gazprom has cut more supplies to Belarus from the originally planned volume.
Meanwhile, Belarus is warning it will stop the transit of Russian gas across its territory to other countries on the continent, unless Moscow settles its own debts to Minsk by Thursday. S
Gazprom's chief said in a statement released on Wednesday that the company has cut another 30 percent of its gas supply to Belarus from the planned volume, extending the cut to 60 percent of the normal capacity.
He adds that the transit of Russian gas across Belarus is continuing uninterruptedly, and in full.
Gazprom had already reduced supplies to Belarus by 30 percent of the planned volume a day earlier, over a million US dollar debt for gas consumed by the country.
Meanwhile, Belarus says it has paid off its entire gas bill to Russia, and warns that, if Minsk doesn't receive 260 million dollars it says Russia owes in transit fees by Thursday, supplies to Europe will be halted.
But Russian news agencies are quoting a spokesman for Gazprom, the nation's state-controlled natural gas monopoly, as saying the money had not appeared in its account as of Wednesday.
Gazprom insists that European customers will not be affected by the shut-off, as the company can reroute gas supplies through another transit pipeline crossing Ukraine.
But European Parliament President Jerzy Buzek said on Tuesday that gas supplies to Lithuania, eastern Germany, and Poland have already been reduced.
He added that the EU will not step into the dispute, and voiced hope that the issue will not affect fuel supplies to European countries.
Related stories
Editor:Zhang Pengfei |Source: CCTV.com