Full Video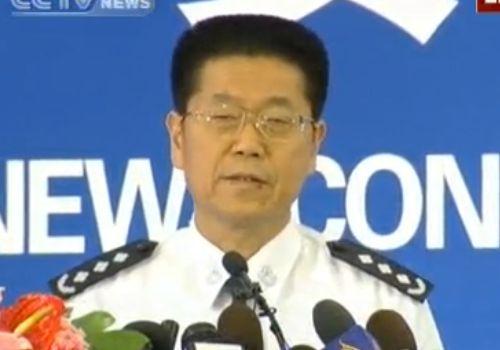 Play Video
China's Ministry of Public Security says it has uncovered a major terrorism plot. The Ministry's spokesman, Wu Heping, holds a press conference in Beijing.
Related Reading:
China says it has uncovered a major terrorist ring, headed by members of "East Turkistan" separatists, operating in the northwestern Xinjiang Uygur Autonomous Region.
The Ministry of Public Security says police arrested more than ten terrorists during raids, including the ringleader. It says they were the leadership backbone of a terror group involved in the violent attacks targeting border police in China's western most city of Kashi in Xinjiang.
They also carried out bombings in Kuqa County of Xinjiang in 2008. Between July and October in 2009, the terrorist group prepared explosives and other devices in an attempt to conduct bigger scale attacks in Xinjiang. After their criminal plot was uncovered by police, they've been trying to get out of China with the help of the East Turkistan Islamic Movement. 20 accused terrorists were deported in December last year for illegally entering foreign countries, which led to the uncovering of these latest arrests.

Wu Heping, Spokesman, Ministry of Public Security, said, "The crackdown on this serious terrorism plot again proved that the East Turkistan Islamic Movement and such terrorist organization is and will continue to be a major security threat to our country.
Public security authorities in China will unswervingly support and adhere to the resolutions of the United Nations General Assembly and Security Council, rigorously crack down on all kinds of terrorism activities and protect social stability."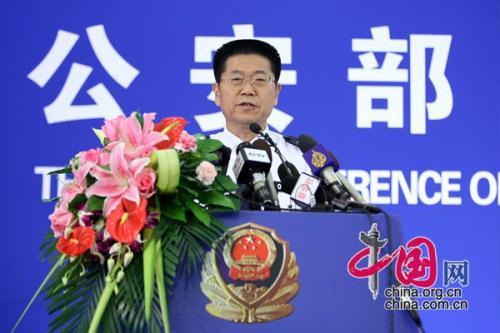 China has recently broken up a terrorist ring headed by members of "East Turkistan"
separatists, spokesman with the Ministry of Public Security said on June 24.
Chinese police caught more than ten members of the terrorist group, including the
ringleader, ministry spokesman Wu Heping told the press conference.(Photo: china.
org.cn)
Editor:Zhang Jingya |Source: Xinhua