Watch Video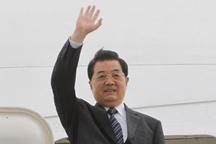 Play Video
President Hu Jintao has arrived in Ottawa, capital of Canada, for a state visit. He will later travel to Toronto for a summit of the Group of Twenty, which aims to secure the global economic recovery and address economic challenges and risks.
In a written statement upon his arrival, Hu Jintao said China is ready to work with Canada to further expand exchanges and cooperation in various fields. The purpose is to push forward the strategic partnership and bring more benefits to the people of the two nations and around the world.
The president will have extensive meetings and in-depth discussions with Canadian leaders and people from a cross-section of Canadian society.
Hu Jintao says China and Canada share broad common interests and vast potential for cooperation in many areas. These range from promoting local and global economic growth to resolving major regional and international issues.
China and Canada mark 40 years of diplomatic ties this year, which have been productive and beneficial for both sides.
During Hu's visit, the two countries will sign a number of cooperation documents
From Ottawa, President Hu will travel to Toronto to attend the G20 summit this weekend. Discussions are expected to cover a wide range of issues, such as the world economic situation; the European debt crisis; the Framework for Strong, Sustainable and Balanced Growth; the reform of the international financial institutions; world trade and the strengthening of financial regulations.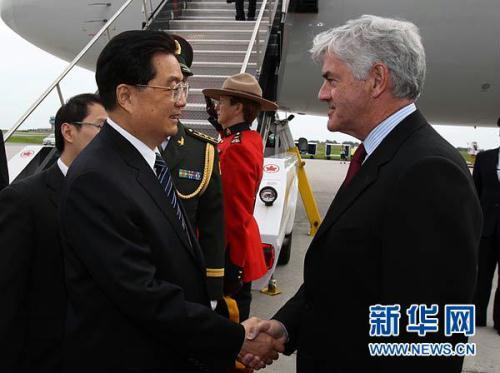 Chinese President Hu Jintao arrives at the airport in Ottawa for a state visit to
Canada, June 23, 2010. Later he will travel to Toronto for a summit of the Group of
Twenty(G20).(Xinhua/Fan Rujun)
Related stories