Watch Video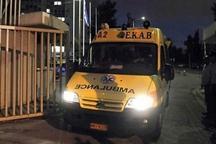 Play Video
A bomb disguised as a gift has exploded inside the Greek Public Order Ministry in Athens. Thursday night's blast killed a police officer, who was a close ministerial aide, in the country's highest profile attack in years.
Civil Protection Minister Michalis Chrysohoidis was in the building when the bomb went off, but was not hurt. Law enforcement officials say the package exploded about 25 meters away from his office on the seventh floor of the heavily guarded premises.
Giorgos Vassilakis, the slain policeman, was a 50-year-old father of two. Chryssohoidis, who was unharmed despite being in his office at the time of the blast, says he has "lost a valuable and beloved associate." The Minister also acknowledges that the package had been meant for him. No one has immediately claimed responsibility for the incident.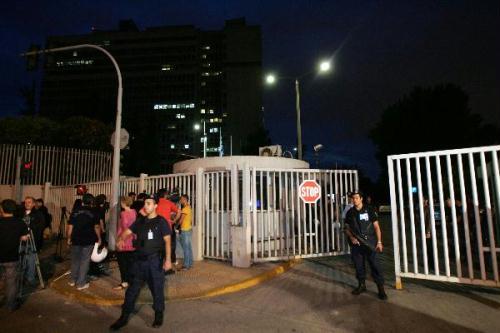 Police guard the entrance to the Greek Citizen Protection Ministry in Athens after
a parcel bomb attack on June 24, 2010. Greek Citizen Protection Minister Michalis
Chrisohoidis confirmed on Thursday evening that one police officer died during an
unprecedented terrorist attack inside the building of the ministry. (Xinhua/Marios
Lolos)
Editor:Zhang Jingya |Source: CCTV.com