Watch Video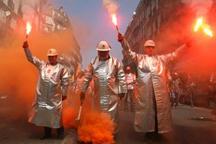 Play Video
Demonstrators haven taken to the streets of France, in protest of President Nicolas Sarkozy's plans to raise the retirement age to 62.
Unions staged nearly 200 marches in several cities on Thursday, over a broad reform of the money-losing pension system, part of efforts around Europe to cut back on growing public debts.
Unions say money for the pension system should come from higher taxes, or charges on those still working, and see the cost-cutting plan as an attack on a hard-fought way of life. The government says the overhaul will save nearly 19 billion euros by 2018, and should bring the pension system back into the black that year. The changes would also stretch out the total number of years people have to work to earn full pension payments.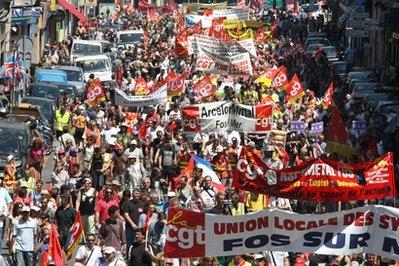 People march during a protest in Marseille, southern France,
Thursday June 24, 2010.AP Photo/Claude Paris)