Watch Video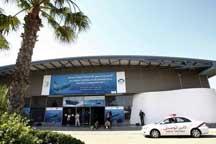 Play Video
The international organization that regulates whaling has ended its annual meeting in Morocco.
There's been no decision on whether to authorize limited hunting for profit as a way of curbing unrestrained killing of whales in the world's most sensitive oceans.
In another defeat for conservation-minded countries, the International Whaling Commission has authorized Greenland's native population to hunt a few humpback whales for the next three years.
The move expands the list of species Greenlanders are allowed to kill under the license of subsistence hunting. The debate moved into the final hours of the five-day meeting and ended when opponents agreed to stand aside and let the proposal pass in a silent vote of consensus.
Commission rules allow indigenous people, including U.S. Inuit in Alaska, the right to hunt for food and to maintain traditional cultures, but under strict quotas that are reviewed every five years.
Unable to compromise after a determined push this week, some delegates suggested the talks should move outside the commission to a higher political platform - at least at the level of Cabinet ministers.
Editor:Zhang Pengfei |Source: CCTV.com