Watch Video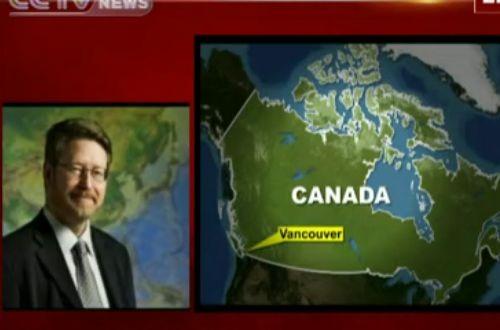 Play Video
For more in-depth analysis on the G20 summit, we're now joined on the line by Professor Paul Evans, from the University of British Columbia in Vancouver.
Q1: Hello professor, world leaders have endorsed a pledge by rich nations to slash budget deficits in half in three years at the just concluded G20 summit in your country. In your view, how will this affect the balance of the international economy?
Q2: The G8 and G20 summits were held back to back in Canada. Does the rise of the G20 as the premier forum for economic cooperation mean the end of the G8?
Q3: The next round of the G20 summit will be held in November in Seoul. It'll be the first time the premier forum of the international economy will be hosted by a developing country and an Asian country. What do you think are the prospects for it?
Thank you very much for your insight, Professor Evans. That was Professor Paul Evans of the University of British Columbia.
Editor:Zhang Jingya |Source: CCTV.com