Watch Video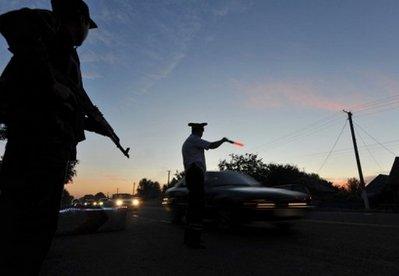 Play Video
Now let's take a brief look at the key political events in Kyrgyzstan since April of this year.
CLASHES KILL 85
APRIL 7
On April 7th, the arrest of some opposition leaders sparked large-scale demonstrations in many regions of Kyrgyzstan. Clashes between opposition supporters and the police evolved into nationwide riots and left at least 85 people dead.
OPPOSITION ESTABLISHES INTERIM GOV'T
APRIL 8
A day later, the opposition claimed that it had seized power and forged an interim government headed by former Foreign Minister Roza Otunbayeva.
REFERENDUM ANNOUNCED
APRIL 22
On April 22nd, the interim government announced a referendum on new draft constitution on June 27th, and parliamentary elections on October 10th.
GOV'T PUBLISHES DRAFT CONSTITUTION
MAY 21
One month later, the interim government officially made public the draft constitution, which limits the president to a five-year term and bans him or her from being reelected. It also transforms the country's political from a presidential system to a parliamentary democracy.
ETHNIC CLASHES BREAKS OUT IN OSH
JUNE 10
On June 10th, ethnic clashes broke out in the southern city of Osh, lasting several days and spreading to neighboring Jalabad. At least 260 people were killed. The interim government declared a state of emergency both in Osh and Jalabad.
CURFEW TO BE LIFTED DURING REFERENDUM
JUNE 26
On June 26th, the interim government said the curfew imposed in Osh and Jalabad would be lifted Sunday to enable people there to vote. But the curfew will be reinstated after the referendum.
Related stories
Editor:Zhang Jingya |Source: CCTV.com