Watch Video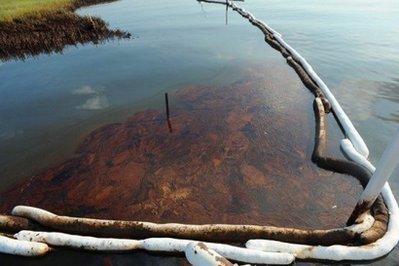 Play Video
Large patches of thick crude have washed ashore in Mississippi, the first time crude from the BP oil spill in the Gulf of Mexico has hit the American state's coastline.
Petroleum struck two tourist beaches at Ocean Springs, located about 16 kilometers east of Biloxi, and a shore near an inland marsh often used by fishermen. Wildlife officials picked up one pelican covered in oil.
Efforts to contain and clean up crude from the lingering leak are being handled jointly by federal, state, and local officials as well as being funded by the British energy giant leading to frustration among those whose coastlines are most at risk.
Louisiana's fragile wetlands have been most affected by the petroleum slicks, but Mississippi had escaped damage until Sunday, although some crude previously tainted several barrier islands. Oil has also splashed ashore on the shores of Alabama and Florida.
Related stories