Watch Video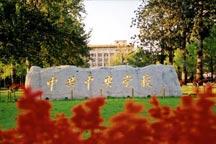 Play Video
Thursday marks the 89th anniversary of the founding of the Communist Party of China. The International Communication Office of the CPC Central Committee has held a press conference ahead of the anniversary, to introduce China's Central Party School's training and research work.
Li Jingtian, vice president of the Party School, the CPC's highest academy, introduced the structure and academic achievements of the school to journalists from home and abroad. He said the Party School is highly disciplined, but also open-minded.
Teachers there are required to keep up with the times and seek truth from facts. In addition, they are encouraged to open their minds to academic research. The Party School has no limit on theoretical research and society study. By the end of last year, the Party had almost 78 million members.
Editor:Zhang Ning |Source: CCTV.com