Watch Video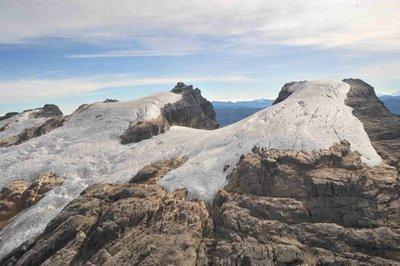 Play Video
One of the world's leading glaciologists has warned that the last glacier in Indonesia could melt within years. It could have broad implications on people who depend on glaciers for water during the dry season.
The last remaining glacier in the Pacific region, on , is rapidly decreasing.
American scientist Lonnie Thompson released his discovery at a seminar in the Indonesian capital Jakarta on Thursday.
Lonnie Thompson, Glaciologist, Ohio State University, said, "The situation in these glaciers is very serious. I think... when I came I thought these glaciers would disappear in a matter of decades. Now I believe it will be in a matter of years."
Thompson spent years preparing for his expedition to the remote, mist-shrouded mountains of eastern Indonesia, hoping to chronicle the impact of global warming on the glacier.
The nearly-500-meter high glacier was pounded by rain every afternoon during the team's 13-day trip, something the American scientist has never encountered in three decades of drilling ice cores.
Thompson said, "The tents were on the platform that were 30 centimeters higher than the exposed surface of the saddle, which means that over that thirteen days we lost 30 centimeters of ice. And if you were to, if that was any indication of the average for a year, you're talking about losing over seven meters of ice a year. I mean these glaciers will disappear extremely rapidly."
Satellite images and aerial photos have long shown the glacier in rapid retreat.
The ice that covered much of Papua thousands of years ago is today only 2 square kilometers wide and 32 meters deep.
The mountain has lost about 80 percent of its ice since 1936, two-thirds of that since the last scientific expedition in the early 1970s.
Thompson hopes his team did not arrive too late to conduct a thorough analysis, adding that in addition to melting from the top, water likely seeped into the base of the glacier, leaving them with limited records for a section of time.