Watch Video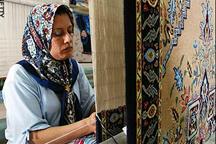 Play Video
In an attempt to improve the country's economy, the Iraqi government has launched a 5-year development plan, aimed at improving the living standards of the population. The move is expected to encompass several projects away from the oil industry, Iraq's traditional source of wealth.
Iraq's revenues depend up to 90% on oil. With some oil pipelines destroyed by terrorist attacks, the economy of the country has taken a battering over the last few years. To escape the economic crisis, the government has announced a five-year National Development Plan. The launch was attended by top Iraqi officials, including Prime Minister Nouri Al-Maliki, and Minister of Planning Ali Baban. The plan is aimed at improving the economy and rebuilding the country. Al-Maliki spoke of the importance of attracting skilled Iraqi professionals and scientists living abroad, to return home to participate in the rebuilding process.
Nouri Al-Maliki said, "In this planning process, we must work out how to attract the Iraqi academics abroad. We really need them to participate in the building and reconstruction of our country and economy, especially after the contracts that we had concluded in the oil and gas sectors."
The plan will also attempt to stem rising unemployment, by investing over 2700 projects, which it's hoped will bring 3-4 million job opportunities. Iraq's Minister of Planning Ali Baban, says that in order to be successful, the plan requires a stable political process, security situation and budget, and it needs to be outlined in a coordinated way.
Ali Baban, Minister of Planning, said, "The sub-plans to tackle problems such as poverty, unemployment, inflation and improving services, will not be fruitful unless they are packaged in a comprehensive framework that is harmonized within the total understanding of the concept."
Iraq's infrastructure has suffered heavy blows, in 2 wars and during 2 decades. It is hard to imagine how the reconstruction efforts can begin amid a global economic crisis. The country is also suffering from high inflation, which is having a negative effect on the exchange rates of Iraqi currency.
Naqi Naqid Naji, Baghdad, Iraq, said, Even if this new development plan is fully successful in cutting the approximately 15% unemployment in Iraq, around 7 million Iraqis currently still live below the poverty line. There are huge problems waiting to be tackled. And 5 years will probably not be long enough to solve all of them. But this plan maybe a start.
Editor:Du Xiaodan |Source: CCTV.com