Watch Video
Play Video
China's Navy has begun conducting its annual live ammunition drill in the East China Sea.
A unit of the Navy's East China Sea Fleet started training off the coast of the East China Sea on Wednesday. The training involves naval vessels and fighter planes shooting together at targets in eight fishing zones within China's exclusive economic zone.
Vessels are prohibited from entering the restricted areas during the drill and must obey instructions from the Navy ships. The drill is an exploration of new strategies and battle skills, as well as a practice of coordination of warships and fighter jets.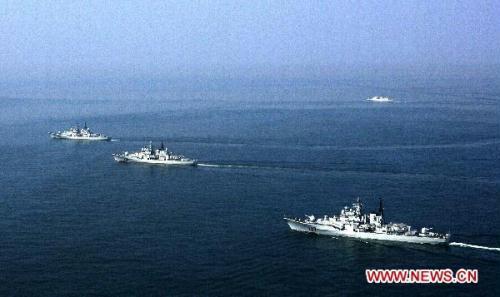 The undated photo shows Chinese People's Liberation Army (PLA) Navy's warships
attend a routine live-ammunition training in the East China Sea. The training was
held by the Navy's East China Sea Fleet recently.(Xinhua/Dai Zongfeng)