Watch Video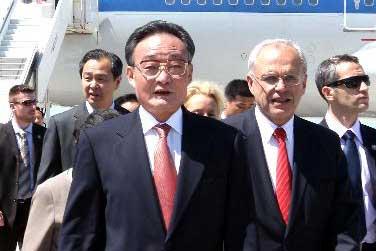 Play Video
Wu Bangguo, China's top legislator, arrived in Paris on Wednesday to launch an official goodwill visit to France. Wu came at the invitation of Bernard Accoyer, the speaker of the National Assembly, and Gerard Larcher, the Senate president.
In a written statement, Wu says his visit is aimed at advancing an all-round Sino-French strategic partnership. Wu met with French Prime Minister Francois Fillon, who says Wu's visit will consolidate the China- France friendship, and will further promote their strategic partnership. During Wu's stay, he will also meet with French President Nicolas Sarkozy, and other leaders of the country's parliament.
France is the first leg of Wu's three-nation European tour, which will also take him to Serbia and Switzerland. Wu will attend the third World Conference of Speakers of Parliament in Geneva during his time in Switzerland.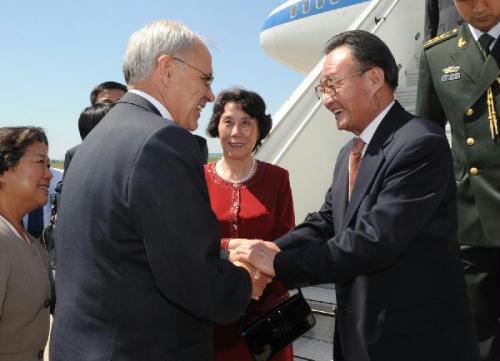 Wu Bangguo (R Front), chairman of the Standing Committee of China's National
People's Congress, the country's top legislature, arrives in Paris to start an
official goodwill visit to France on July 7, 2010. (Xinhua/Zhang Duo)
Related stories