Watch Video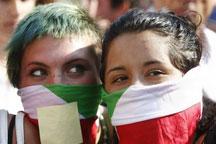 Play Video
Italians have experienced a media information blackout as journalists joined a strike Friday. They protest a wiretap bill aimed at limiting the use of investigative wiretaps.
No daily newspapers could be found on newsstands, nor could any TV news be seen on the country's networks because of the long announced strike by journalists against the government's bill, which proposes to drastically limit the publishing and releasing of information gathered from wiretapping investigations.
Local Resident, said, "I did not buy a newspaper because there are no newspapers today. There are very few and they are mainly foreign ones, English, Spanish, French ones but no newspapers came out in Italian today."
Prime Minister Silvio Berlusconi is battling to limit the use of investigative wiretaps after he and some allies have been embarrassed by published transcripts of private calls.
Silvio Berlusconi, Italian Prime Minister, said, "If you read the newspapers today, I think you'll find everything but the truth, therefore drink the misinformation of which you are the protagonists. Poor Italy, with an information system like this!"
However, there is fierce opposition to ending official eavesdropping in one of the world's most wiretapped nations.
Magistrates warn the contentious bill pushing its way through parliament would damage their fight against the Mafia and terrorism by severely limiting their powers to conduct wiretaps.
Journalists are denouncing provisions that would ban them from printing transcripts of such conversations as a breach of freedom of information.
The bill remains highly controversial, even within Berlusconi's own coalition.
As a result, it has been modified several times and more changes might come when parliament takes it up again starting July 29. XXX CCTV.(OUT)
Editor:Zhang Pengfei |Source: CNTV.CN