Watch Video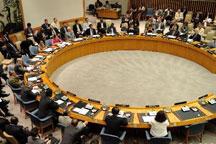 Play Video
The Democratic People's Republic of Korea's Foreign Ministry has responded to the presidential statement from the UN Security Council. The DPRK describes it as a miscalculation by the US and South Korea. But it shows willingness to settle the issue of denuclearization on the peninsula through six-party talks.
The DPRK Foreign Ministry responded to a presidential statement from the UN Security Council over the sinking of the the South Korean corvette Cheonan, describing it as a miscalculation by the U.S. and Seoul in framing Pyongyang.
The DPRK has rejected the results issued by multinational investigators over the Cheonan sinking. The investigation claimed the "Cheonan" was sunk by a torpedo from the DPRK.
The spokesman said the truth of the incident has not been found out. He also said the "Cheonan" case should have originally been resolved between the DPRK and South Korea.
The spokesman stressed the "danger" of the current armistice system on the peninsula and the "urgency" of building a peace system.
KRT Anchor said, "The DPRK will make consistent efforts for the conclusion of a peace treaty and denuclearisation through the six party talks conducted on an equal footing."
That has raised hopes the DPRK will return to nuclear talks, stalled since December 2008.
South Korea says it will consult with other countries on how to push for the DPRK's denuclearisation, and will closely monitor its actions following the Security Council statement.
Editor:Zheng Limin |Source: CNTV.cn