Watch Video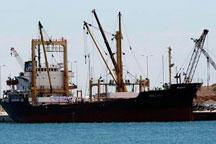 Play Video
A Libyan aid ship has set sail from Greece bound for Egypt, and not for Gaza as originally planned.
The ship Amalthea left Lavrio, southeast of Athens, carrying 2-thousand tons of food and medical supplies intended for Gaza. The destination was confirmed in talks with the Libyan ambassador and the ship's agent. Greece's Deputy Foreign Minister discussed the ship's planned trip with Israeli foreign minister Avigdor Lieberman on Friday. Despite the setback, the charity that chartered the vessel remaines hopeful that Israel allow the ship to dock at Gaza and deliver the goods.
Youssef Sawani, Executive Director of Gaddafi Charity Foundation, said, "We hope that the Israeli authorities would not ban the ship from entering the port of Gaza, because we think that's where the ship should be destined to. That's the proper place for it to unload its goods. I think the Israelis need to understand that we are not provoking any kind of action, we are not in military action; we are a peaceful organisation, humanitarian organisation. "
Editor:Zheng Limin |Source: CNTV.cn