Watch Video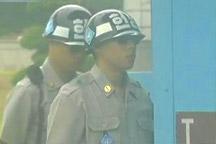 Play Video
The DPRK and US-led United Nations Command officers overseeing the Korean War truce will hold a meeting on Tuesday. It will be the first meeting involving Pyongyang to discuss the sinking of a South Korean warship. Trevor Metz tells us what positions the DPRK and the UN are holding.
The DPRK accepted a proposal made by the UN Command to hold a colonel-level meetings on Tuesday.
The meeting will be held in advance of general officer talks and took place at the Panmujom truce village that straddles the military border between the two Koreas.
The meeting will discuss the sinking of the South Korean warship Cheonan on March 26th which killed 46 sailors.
A South Korean-led international investigation concluded that a DPRK torpedo sank the 12-hundred-ton ship.
But the DPRK denies blame.
The United Nations Security Council on Friday condemned the attack, calling for "appropriate and peaceful measures to be taken against those responsible".
U. Joy Ogwu, UN Security Council President, said, "In view of the findings of the Joint Civilian Military Investigation Group, led by the ROK with the participation of five nations, which resulted, which concluded that the DPRK was responsible for the sinking the Cheonan, the Security Council expresses its deep concern. The Security Council takes note of the responses from other relevant parties, including from the DPRK which has stated that it had nothing to do with the incident."
The statement was welcomed by South Korea's Ambassador to the UN.
The DPRK's Ambassador to the UN stressed again that his country had nothing to do with the sinking of the warship.
South Korea says the sinking violated the 1953 Armistice Agreement that ended the Korean War and should be discussed by the UN Command's Military Armistice Commission, which oversees the truce.
Related stories
Editor:Yang Jie |Source: CNTV.CN