Watch Video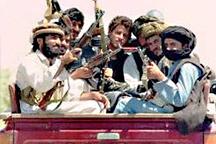 Play Video
To discuss the political situation in Afghanistan, we are joined by Professor Wu Xu from Arizona State University. Professor Wu, good to have you with us.
Q1: Can we say the request to remove 50 former Taliban members from a UN blacklist could be a new measure to against Taliban militants in Afghanistan? What is Karzai's intention behind this move?
Q2: Talking about the upcoming international donors conference, Afghanistan President Hamid Karzai is requesting more economic aid from the international community. Previously, Western countries approved financial aid packages to the reconstruction of Afghanistan. However, Karzai says most of the funds are outside his official control. Where is money actually being used? Is this also preparation for the future when Afghanistan loses support from the US.
Editor:Yang Jie |Source: CNTV.CN