Watch Video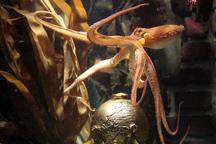 Play Video
Spain aren't the only winners to walk away with a trophy from the World Cup. Paul the psychic octopus has also been rewarded for his contribution to the tournament.
With 100 percent accuracy in his match predictions, the 8 legged phenomenon was arguably the most consistent performer of the World Cup.
Paul received his very own trophy at his home in Oberhausen Germany.
The oracle correctly predicted the outcome of all Germany's games in South Africa and then went on to pick Spain to be the overall winners.
But not everyone has been impressed by his "psychic powers".
Bookmakers William Hill say Paul cost their industry an estimated 500,000 pounds.
Rupert Adams, William Hill Bookmakers, said, "It's one of the most astonishing feats of tipping there has ever been. I've been looking through all of the professional tipsters, not one got seven in a row . One got three in a row, that's the best the real pros managed to do. But if had ten quid (slang for pounds) and you put it on an accumulator, which went onto every single match the way through, it would come out an astonishing 2,940 pounds. So nearly three grand, based on a tenner and an octopus."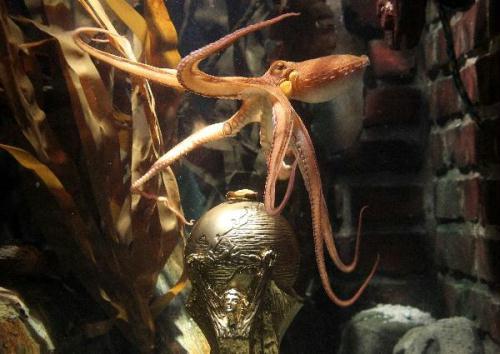 Germany's so-called oracle octopus Paul, swims in front of a mock soccer World Cup
trophy in its tank at the Sea Life Aquarium in the western German city of Oberhausen
July 12, 2010. The two-year-old celebrity octopus, accurately picked the outcome
of all six of Germany's 2010 World Cup matches, even the two defeats, and then
went on to correctly predict Spain to beat the Netherlands in the World Cup final.
The conservative German newspaper Frankfurter Allgemeine Zeitung paid tribute in
its story to the celebrity octopus on Monday "Paul the oracle octopus in Oberhausen
got it right again," the FAZ wrote.(Xinhua/AFP Photo)
Despite this reported confidence in Paul's predictions, there are still mixed feelings about the mollusc's so-called powers.
Visotor, said, "Where I come from, people can predict a lot of things as well and we should start believing that."
Visotor, said, "I don't believe in it. It is pretty remarkable but what can you do? Unfortunately he was right."
So what next for Paul? Reports that two Spanish businessmen have offered £25,000 for him have been dismissed by his keepers. After a month of hard work, the celebrity octopus is heading into retirement.
Daniel Fey, "Sea Lefe" Entertainment Supervisor, said, "Paul now wants to say good-bye to the whole world. He really enjoyed all the media interest and now he is just returning to his old job. We have to remember that he is quite old now. Two and a half years is quite old for an octopus."
So while Spain have arrived home to victory celebrations, Paul the Octopus is choosing to make a discreet exit from World Cup fever.