Watch Video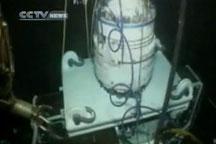 Play Video
BP says it's installed a cap on its Gulf of Mexico oil leak and is ready to test it. If it works it will be the first successful attempt to stop the oil spewing from its ruptured well.
A 40-ton containment cap has been installed on top of the well head 1.6 kilometers beneath the Gulf surface.
BP says it will test the ability of the device to completely seal off the flow of oil on Tuesday.But BP is warning that success is not certain.
Tests on the device and the well itself will last anything from six to 48 hours. If it works effectively, the cap should either hold all the oil in or allow it to be safely captured and funneled to the surface.
Editor:Zhang Pengfei |Source: CNTV.CN