Watch Video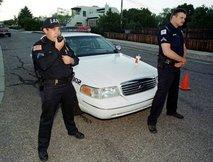 Play Video
A gunman angry about a child custody dispute with his girlfriend has shot her dead after a confrontation outside the New Mexico manufacturing plant where she works. He then forced his way inside and killed another employee before turning the gun on himself.
The incident happened Monday at Emcore Corporation, a company manufacturing components that allow voice, video and data transmission over fibre-optic lines.
Police identified the shooter as 37 year old Robert Reza, who was angry over a child custody dispute with his girlfriend.
Ray Schultz, police chief pf Albuquerque Police Department, said, "He acted alone, by himself. His primary target was his former girlfriend here at the facility, and apparently he knew her routine and confronted her outside the building, and that's where the sequence of events started."
Four other people were wounded during the rampage, two of them are in a critical condition.
The police chief says the only criminal background discovered for Reza were drunken driving arrests in 2003 and 2000, but there was at least one previous domestic violence call involving the gunman outside Albuquerque.
Editor:Zhang Ning |Source: CNTV