Watch Video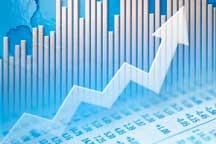 Play Video
Stocks have climbed in the United States, as the first companies, begin reporting their earnings. All indexes rose briefly, UP by one percent. And though it's still early in the season -- forecasts so far are encouraging. Some investors though say , the market should be watchful, because of new financial regulations and Europe's economic troubles.
Earnings season kicks off strong in the U.S., as CSX and Alcoa top estimates and say their outlooks are brighter.
Investors have been eagerly awaiting second quarter earnings and any clues about business and economic growth.

Sam Stovall, Chief Investment Strategist, Standard & Poor's, said, "Certainly Alcoa sort of kicks off the overall tone for the earnings season and with them posting their first profit in a while, that was an overall positive. We did get some confirming from CSX - and when the transports tend to confirm what the industrials are doing that's usually a fairly positive thing."
Overall results for U.S. companies are expected to be strong compared to a year ago, when the country was emerging from the grips of the worst recession since the Great Depression. Plus companies have cut costs by slashing payrolls and other measures.
Earnings for the S&P 500 companies are expected to rise 27% versus a year ago according to Thomson Reuters.
But investors are keenly listening to what executives are forecasting for coming quarters.