Watch Video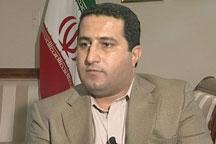 Play Video
Shahram Amiri talked about his ordeal in a television interview, giving detailed accounts of the day he was allegedly abducted one year ago.
Amiri spoke in a television interview at the Pakistani Embassy in Washington. He said he had been kidnapped last year while taking a religious pilgrimage to Mecca.
Shahram Amiri, Iranian Scientist, said, "There were three people in the van - a driver, another person in a formal suit and beard, and a third person in the back. The third person at the back was also formally dressed. They told me in Farsi that they were part of another group of pilgrims and said ' we are going towards a mosque and we will be happy to take you as well.' When I opened the door to get in and sit down, the person at the back put a gun to my side and said 'please be quite, don't make any noise.' "
It's unclear which side is telling the truth. Meanwhile, Amiri's wife, Azar Niyakan, said she was happy at the prospect of reuniting with her husband.
Azar Niyakan, Amiri's Wife, said, "It is about fourteen months now that we have not seen him and today we are so happy, especially tonight which is also Amiri's birthday and I really feel this is his gift to me on this blessed night. We are truly happy."
Iran's Foreign Ministry said on Wednesday that Amiri was on a flight home, travelling through Qatar and was expected to arrive in Tehran on Thursday.
Related stories
Editor:Zhang Pengfei |Source: CNTV.CN