Watch Video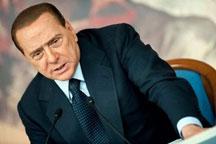 Play Video
Italian Prime Minister Silvio Berlusconi will put his support to test on Thursday when a confidence vote on his government will be held in the upper house of parliament.
Silvio Berlusconi is hoping to get quick approval for his economic austerity measures in a bid to ease growing pressure on his center-right government.
The Prime Minister is currently going through one of the rockiest periods in his term of office, with falling approval ratings and an open conflict with Gianfranco Fini, the speaker of parliament and co-founder of the ruling People of Freedom party.
On Thursday, the government hopes to win Senate backing for the austerity plan. It will then go to the lower house for final approval by the end of the month. Berlusconi has twisted arms in the center-right by attaching the vote to a confidence motion.
Enrico La Loggia, PDL Parliamentarian, said, "Time is running out and there were thousands of amendments, we need to turn it into law by July 29 and it still needs to be approved in the lower house - so the confidence vote is absolutely necessary. The result will be absolutely positive, I can't see any element of risk."
The austerity package has triggered broad opposition from groups ranging from public service unions to cash-strapped regional governments furious at the cuts they are being forced to accept.
But, Economy Minister Giulio Tremonti has persuaded Berlusconi not to give ground on measures he says are essential to maintaining the confidence of markets that are shaky because of the state of public finances in Southern Europe.
Related stories
Editor:Zhang Pengfei |Source: CNTV.CN