Watch Video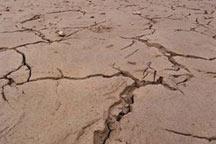 Play Video
A state of emergency has been declared in 19 Russian regions due to an unprecedented heat wave. Fish farmers in the central part of the country say the extreme temperatures have killed off much of their stock.
At Volgorechensk fish farm, near the river Volga, fish farmers had to throw away 12 tons of sturgeon and trout because the increased water temperature was fatal for the fish.
Specialists at the fish farm were trying to rescue the remaining fish by transferring them from the farm tanks to cages in the river, where the water is cooler.
Fish Breeder, said, "The big fish between 6 and 8 years old suffered the most. Younger fish can handle the heat better. The trout also suffered a lot. We lost a lot of trout. We are so sorry for the fish, we bred them for so many years."
In the latest region to declare a state of emergency, the Ivanovo region, preliminary estimations put the losses there at more than 3-million US dollars.
The number of fires in the area has also risen.
Forester said, "The fire is very complicated. There are no proper roads in the area, we made a road of wood to get this fire engine here."
The heat has accompanied one of the worst droughts in a century.
A week of temperatures hovering around 35 degrees Celcius has destroyed almost 10 million hectares of crops in the country's central and European areas.
Editor:Du Xiaodan |Source: CNTV.cn