Watch Video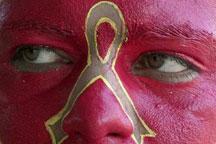 Play Video
Hundreds of protesters have marched through a conference center in Vienna,Austria on the first day of a week-long international conference on AIDS.
They're demanding rich nations, deliver on a promise that all those in need of AIDS drugs should get them. 20-thousand scientists, health workers, activists and government officials, are in Vienna to review the successes and shortcomings of the fight against AIDS.
There is no cure and no vaccine but drugs can keep HIV/AIDS patients healthy. World leaders set this year as a deadline for universal access to treatment for all HIV/AIDS patients who need it. But, the head of the International AIDS Society, Julio Montaner, echoed the tone of protesters and rebuked politicians for failing to deliver on their promise.
Montaner said that only a third of the 15 million people who need potentially life-saving AIDS drugs currently get them.
Editor:Zhang Pengfei |Source: CNTV.CN