Watch Video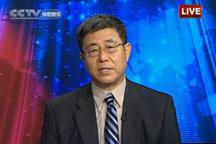 Play Video
For more insight on the international conference in Kabul, we're now joined by our current affairs commentator, Professor Hua Shiping from the University of Louisville. Hello Professor Hua.
Q1: Afghanistan has vast deposits of iron, copper, gold and other valuable minerals. Afghan mining officials said last month that the untapped minerals in the country are worth at least 3 trillion US dollars. What do you think those natural resources mean to the war-torn country?
Q2: After years of rebuilding, most Afghans lack basic things like electricity. With the discovery of vast amounts of mineral wealth, what has to be done do to ensure it goes towards developing the country?
Editor:Zhang Pengfei |Source: CNTV.CN