Watch Video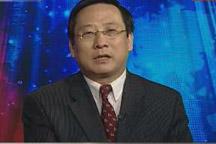 Play Video
For more analysis on the International Donors Conference, we're joined once again by our current affairs commentator, Dr. Gao Zhikai.
1. Dr. Gao, since 2001, the US-led effort has poured 60 billion US dollars into the reconstruction of Afghanistan. However, up until now, it hasn't made any apparent difference to people's daily lives, they live without power, walk on dirt roads, and don't even have enough food and water. Why is the situation like this?
2. The Afghan government has taken measures to better control aid budgets, including improving financial management and fighting corruption. How do you feel about the upcoming conference? Will it create a brand new future for the country?
Editor:Yang Jie |Source: