Watch Video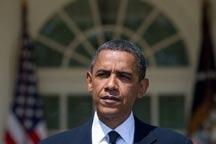 Play Video
US President Barack Obama has urged Republican lawmakers to join Democrats, in approving an unemployment benefits extension for laid-off Americans. The President says it's time to put politics aside. This story comes courtesy of Reuters.
Extend unemployment benefits for out of work Americans --- these were President Barack Obama's words to Republicans ahead of a Senate vote on unemployment.
US President Barack Obama said, "These are honest, decent, hardworking folks who have fallen on hard times through no fault of their own and who have nowhere else to turn except unemployment benefits and who need emergency relief to help them weather this economic storm."
That economic storm has resulted in a 9.5. percent unemployment rate, one the president is under pressures to reduce. Speaking from the Rose Garden, Obama also urged members of congress to approve tax cuts for small businesses.
Barack Obama said, "We all have to continue our efforts to do everything in our power to spur growth and hiring."
The president says passing the cuts are critical to helping America's struggle middle-class.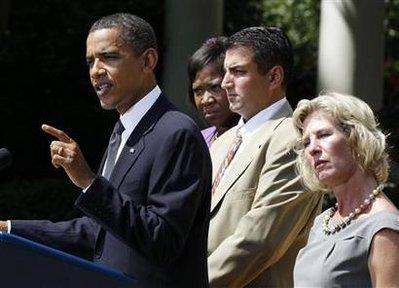 President Barack Obama speaks about the economy with unemployed
people behind him in the Rose Garden of the White House in Washington
July 19, 2010. FromL-R are: Obama, Denise Gibson of Brooklyn, NY,
Jim Chukalas of Freedon Township, NJ, and Leslie Macko of
Charlottesville,Va.REUTERS/Larry Downing
Editor:Zhang Ning |Source: CNTV