Watch Video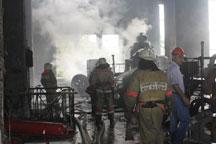 Play Video
Two carloads of assailants attacked a hydroelectric station in southern Russia early Wednesday, killing two workers and setting off bombs.
The attack took place in Kabardino-Balkariya, one of the republics in Russia's restive Caucasus region where clashes with insurgents are frequent.
The republic's police said two cars carrying six assailants attacked the Baksan plant at about 4:30 a.m. local time, killing two guards and wounding three others in gunfire.
The attackers then set off explosives in several parts of the 25-megawatt plant and detonated them before fleeing.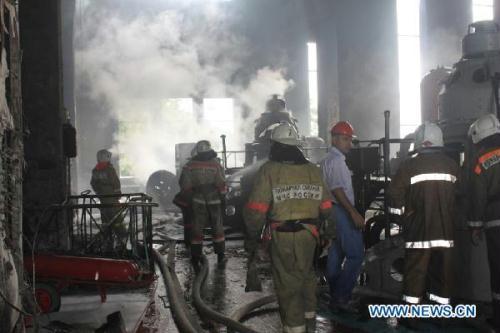 Firemen work at the blast site in a hydro-electric station in the North Caucasus
republic of Kabardino-Balkaria, Russia, July 21, 2010. At least two people were
killed and another two wounded by a group of up to four gunmen before explosions
rocked a hydro-electric station in Russia's North Caucasus region on Wednesday,
news agencies reported.(Xinhua Photo)
There were no immediate claims of responsibility for the attack.
Valery Shogenov, Director Baksan Hydroelectric Station, said, "The electricity output of the power station has completely been shut down, most likely the first and second generator were burned. The fire has been localized and the third generator was not damaged."
The attack on the hydroelectric station did not cause power outages, though it was the most dramatic outburst of violence in the Russian Caucasus in recent months.
Concern about renewed insurgent attacks has been high since March's double suicide bombing of the Moscow subway that killed 40 people.