Watch Video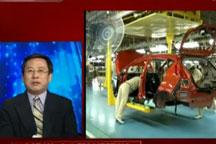 Play Video
[News Recap] ASEAN 10+3 Foreign Ministers' Meeting opens in Vietnam
Foreign ministers from ten member states of the Association of Southeast Asian Nations and China, Japan and the Republic of Korea have begun their annual meeting in Hanoi, discussing measures to promote regional cooperation. Full Story>>
---------------------------------------------------------------------------
Let's take a deeper look the ASEAN Foreign Minister's Meeting and the significance of their talks and meetings with China, Japan, and South Korea on Asia as a whole. Joining us in the studio is our current affairs commentator Gao Zhikai. Welcome, Mr Gao...
Q1: As the effects of the global economic slowdown linger on, how do you view the economic integration of China, East Asia, and ASEAN? What role is it expected to play in combating the recession?
Q2: Compared to other parts of Asia, Southeast Asia is, for the most part, politically stable. How does this stability help Asia as a whole?
Q3: US Secretary General Hillary Clinton is expected to attend the ASEAN meetings. The US has an economic stake in the region, what do closer ties between ASEAN countries and China mean to Washington?
[Tele Interview] DPRK top diplomat to attend ASEAN 10+3?
Now we are joined on line with our correspondent Tony Cheng. He is in Vietnam's capital city Hanoi filing on the 11th ASEAN ten plus three foreign minister's meeting. Hello Tony--
More>>
Editor:Du Xiaodan |Source: CNTV.cn