Watch Video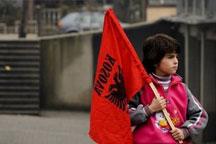 Play Video
The International Court of Justice has ruled the Kosovo's 2008 declaration of independence is legal. Kosovo's leaders immediately welcomed the ruling, while Serbia's Foreign Minister Vuk Jeremic said, his country will never recognize the independence of its former province.
Handing down the non-binding advisory opinion, the court's President Hisashi Owada said international law contains no prohibition on declarations of independence.
Hisashi Owada, President, International Court of Justice, said, "The court considers that general international law contains no applicable prohibition of declarations of independence. Accordingly, it concludes that the declaration of independence of the 17th of February 2008 did not violate general international law."
Kosovo was an autonomous Serbian province. It unilaterally declared independence from Serbia two years ago and remains under UN administration.In Pristina, Kosovo leaders welcomed the court's ruling. Kosovo President Sejdiu was optimistic that ruling will help those countries hesitating to recognize Kosovo's independence.
Fatmir Sejdiu, Kosovo President, said, "This opinion removes all the dilemmas that non-recognizing countries may have had. The Republic of Kosovo calls upon all those countries to take the steps needed to recognize Kosovo as independent country."
Serbian Foreign Minister Vuk Jeremic was at the court when the ruling was handed down. He said that his country will never recognize a independent Kosovo.
Vuk Jeremic, Serbian Foreign Minister, said, "Serbia will never under any circumstances recognize the unilateral declaration of independence of the so-called Republic of Kosovo. Our position is not going to change and I am confident that the position of all the major players in the international community is not going to change either as a result of this very narrow, technical ruling on this matter."
The ruling could prove a major blow to Serbia. More countries are likely to recognize Kosovo's independence and move Pristina closer to entering the United Nations.
Related stories
Editor:Zhang Jingya |Source: CNTV.cn