Watch Video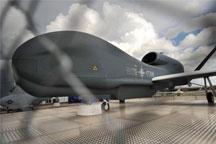 Play Video
It actually fits in a soldier's backpack. The technical term for this plane is an Unmanned Aerial Vehicle, UAV or drone. They're commonly used in Afghanistan for surveillance. But, this week, they're the star attraction at the world's biggest airshow.
This newly developed unmanned aerial vehicle is light and small enough for soldiers to carry around in their backpacks.
The plane is just a bit bigger than a laptop computer and weighs only 2 pounds. It's robust enough to survive knocks or someone standing on it.
The plane contains a tiny autopilot which keeps it steady in the air and allow it to be controlled remotely.
A built-in camera beams images back to a screen on the ground.
UAVs have undergone considerable innovation, research and development in resent years. They have a variety of uses in military, civil, and commercial sectors.
UAV design and production is a global activity with manufacturers across the world.
The manufacturers see more chances to benefit from the expected withdraw of international troops from Afghanistan within years. Spy planes will replace people in doing surveillance and reconnaissance work.
Statistics show there will be a market need for over 9 thousand UAVs in the next ten years. The market value will reach 13 billion US dollars in four years.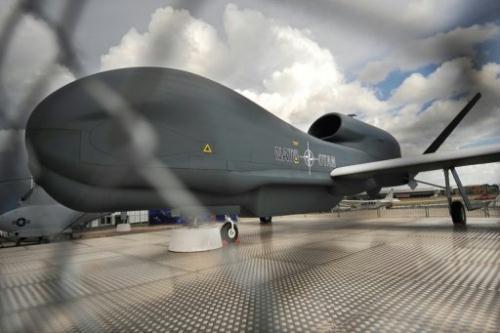 Northrop Grumman's Global Hawk is a high-altitude Unmanned Aerial Vehicle